 We specialize in creating beautiful and functional outdoor spaces that transform your property into a peaceful oasis. Whether you're looking for a cozy spot to relax with a good book, a space to entertain your friends and family, or a place to soak up the sun, we have the perfect solution. Low voltage yard lighting highlights the landscaping features such as trees, shrubs, flower beds, pathways, decks, and other outdoor areas. Hiring an experienced landscape company for commercial landscape construction is crucial to ensure the success of your next project.
We are a locally-owned business providing high-quality, Commercial and Residential Landscape Services in the Pacific Northwest. in business since 1997.
3D Design & Quote in 3 steps
Our vision is to create beautiful and sustainable outdoor spaces that enrich people's lives and positively impact the environment.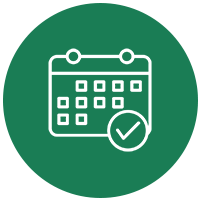 Setup And Appointment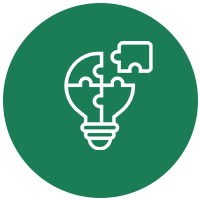 Share your vision with our estimator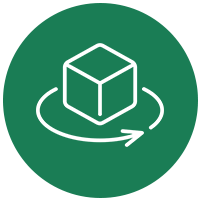 Get a 3D Design and a quote
No contracts, No Commitments, and No pressure!
Greenway Scapes has been incredible!! I have used them multiple times over the past 6 years to complete sections of my property. They are prompt in their responses, the employees take great pride in making things absolutely perfect, and they always go above and beyond the project I paid for. The stone work is amazing! I am constantly getting compliments from neighbors and people who pass our house. If you want a great looking yard for a great price and high quality work, choose Greenway!
We hired Greenway a couple of years ago to put in a large stone patio. We were so pleased with the excellent masonry job that we recently hired them again to add a stone planter. They also installed an irrigation system in the grassy area of the backyard. We are extremely satisfied and the beautiful patio has received so many compliments from guests. We enjoy it every day, year round. We highly recommend Greenway for quality, value, and professionalism! The photos show Before and After. Any negative reviews seem questionable and were not our experience at all. They did a fantastic job on time and we're a pleasure to work with!
We've used Greenway Scapes for our landscape service for more than three years. They do a fabulous job. They always show up promptly for work, are very professional and respectful. I recommend them all the time.
We have hired Greenway Scapes a number of times and have always been very satisfied with their work. Recently they built a set of steps into a hillside for us; the final result exceeded our expectations! Their crew are the hardest working fellows, and they are very polite and professional. I no longer bother getting other bids because I know that I will always be pleased with their work!
I moved into a brand new constructed home in Dallas Oregon, and I had nothing but dirt in the back yard. The back yard was uneven and was a mess. I called Greenway Scapes and they responded immediately. The drew up a contract with the specifications that I needed and immediately went to work. Greenway leveled my backyard, placed some rocks where I requested, provided Top soil, and laid sod as per my request. They did a "great job" and I was completely satisfied. I HIGHLY RECOMMEND Greenway Scapes.
Recently had Greenway Scapes do a complete backyard remodel including retaining, grading, backfill, patio prep, hardscapes, sprinkler system, sod and a firepit area. Got their name from my GC who recently finished my home remodel and does a lot of new construction, he said they're the only company he uses for landscaping.
Greenway Scapes was a great price, completed the work quickly and we're great to work with. I wanted a simple landscape installation for new construction and they provided exactly what I needed.
We're very pleased that we chose Greenway to do our landscaping. Besides having a quote that was fair, they were here the day after we signed the contract. A large crew came to add soil, level the ground, seed it with grass and put in the irrigation. They did it all in a day and a half with city inspectors signing off on their hookup also. We can't be more pleased with the final outcome. The crew was polite, hard working and professional. We would certainly use them again!
We had a new home built and chose to use Greenway per other neighbors' recommendation. We are thankful we did; they not only did our pavers outdoor living area, but they did all the landscaping for the new build. The owner listened to all my wishes on what we wanted, and they executed it perfectly. He was so kind and professional and has pride in his work and product..
Greenway Scapes completed another incredible yard project for us. It was the second one we've had them do, and if there is ever another project, we will hire them again. They removed 65 linear feet of tall, old arborvitae trees and built a beautiful new fence and yard in their place.
Greenway Scapes is our top choice for landscapers. They provide excellent value at reasonable prices. At our construction company, we have worked with Greenway Scapes on more than 7 projects, and we will continue to schedule them on upcoming jobs. Their work is always professional, beautiful, and complements our new homes. We love working with them.